Mercedes Benz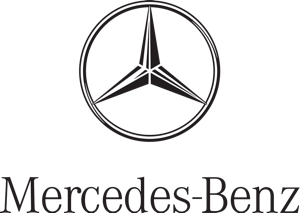 E Class
Derivative
Fuel Type
Transmission
CO2
Business Contract
Personal Contract

E300 AMG Line Premium 2dr 9G-Tronic
Petrol
AUTOMATIC
181 g/km

E220d AMG Line Premium 2dr 9G-Tronic
Diesel
AUTOMATIC
139 g/km

E300 AMG Line Night Ed Premium Plus 2dr 9G-Tronic
Petrol
AUTOMATIC
181 g/km

E220d AMG Line Night Ed Premium+ 2dr 9G-Tronic
Diesel
AUTOMATIC
139 g/km

E300d AMG Line Premium 2dr 9G-Tronic
Diesel
AUTOMATIC
148 g/km

E350 AMG Line Night Ed Premium Plus 2dr 9G-Tronic
Petrol
AUTOMATIC
178 g/km

E300d AMG Line Night Ed Premium+ 2dr 9G-Tronic
Diesel
AUTOMATIC
148 g/km

E300 AMG Line Premium Plus 2dr 9G-Tronic
Petrol
AUTOMATIC
181 g/km

E220d AMG Line Premium Plus 2dr 9G-Tronic
Diesel
AUTOMATIC
139 g/km

E350 AMG Line Premium Plus 2dr 9G-Tronic
Petrol
AUTOMATIC
170 g/km

E450 4Matic AMG Line Night Ed Prem+ 2dr 9G-Tronic
Petrol
AUTOMATIC
202 g/km

E450 4Matic AMG Line Premium Plus 2dr 9G-Tronic
Petrol
AUTOMATIC
202 g/km

E400d 4Matic AMG Line Night Ed Pre+ 2dr 9G-Tronic
Diesel
AUTOMATIC
0 g/km

E400d 4Matic AMG Line Premium Plus 2dr 9G-Tronic
Diesel
AUTOMATIC
162 g/km
Mercedes Benz E Class Cabriolet Leasing Deals
The E-Class Cabriolet is a large and stylish four-seater convertible. Comfortable and luxurious, it comes with four engines to choose from, delivering up to 328 bhp on the most powerful 3-litre V6 petrol engine.
Leasing an E Class Cabriolet offers very quiet and refined drive, even at motorway speeds. The roof rises in just 20 seconds, and you can use it while travelling up to 31 mph. Once the roof is up, it becomes even quieter. You can also choose from various modes like Comfort mode for a very smooth drive.
The interior is stylish, offering a good selection of materials including metal and wood. It all has a solid and classy feel about it. The 8.4-inch screen is easy to use, and the comfortable seats come with lots of support and electric adjustment is standard. One of the only real issues is that the visibility is not great, but otherwise, this is an exciting car to drive.