Mercedes Benz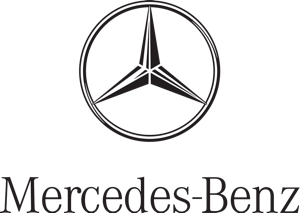 Cla
Derivative
Fuel Type
Transmission
CO2
Business Contract
Personal Contract

CLA 250e AMG Line Premium 4dr Tip Auto

Petrol/Plugin Electric Hybrid
AUTOMATIC
0 g/km

CLA 180 AMG Line 4dr Tip Auto
Petrol
AUTOMATIC
138 g/km

CLA 250e AMG Line Premium Plus 4dr Tip Auto
Petrol/Plugin Electric Hybrid
AUTOMATIC
0 g/km

CLA 180 AMG Line Premium 4dr Tip Auto
Petrol
AUTOMATIC
139 g/km

CLA 200 AMG Line 4dr Tip Auto
Petrol
AUTOMATIC
139 g/km

CLA 180 AMG Line Premium Plus 4dr Tip Auto
Petrol
AUTOMATIC
140 g/km

CLA 200 AMG Line Premium 4dr Tip Auto
Petrol
AUTOMATIC
139 g/km

CLA 250 AMG Line 4dr Tip Auto
Petrol
AUTOMATIC
154 g/km

CLA 200 AMG Line Premium Plus 4dr Tip Auto
Petrol
AUTOMATIC
140 g/km

CLA 250 AMG Line Premium 4dr Tip Auto
Petrol
AUTOMATIC
154 g/km

CLA 220d AMG Line 4dr Tip Auto
Diesel
AUTOMATIC
132 g/km

CLA 250 AMG Line Premium Plus 4dr Tip Auto
Petrol
AUTOMATIC
155 g/km

CLA 220d AMG Line Premium 4dr Tip Auto
Diesel
AUTOMATIC
132 g/km

CLA 220d AMG Line Premium Plus 4dr Tip Auto
Diesel
AUTOMATIC
133 g/km
Mercedes Benz CLA Coupe Leasing 
The stylish Mercedes CLA Coupé boasts a striking design that is made to get noticed. It's a reasonably affordable entry-level car in the Mercedes range, and it has a good range of engines to choose from with the 2.1-litre diesel probably the best of the lot. Steering is well weighted, and there's lots of grip. Wind noise is noticeable but not a problem, but the road noise can get annoying.
The dashboard is smart and easy to use. The interior as a whole is solid and feels well-built, but headroom is quite restricted and it is tight around the knees, and the sloping roofline in the back also means there is not much space for tall passengers.
The infotainment system is easy to use with the control dial between the seats to shift through the menus. You can also enjoy plenty of adjustment options for the driver's seat and steering wheel for a comfortable drive. The CLA Coupé also comes with seven airbags as standard as well as a driver fatigue monitoring tool and a collision-prevention system, and there are lots of extra options.