Mercedes Benz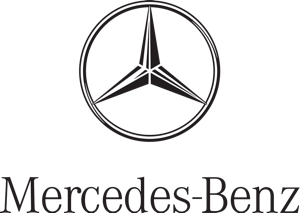 C Class
Derivative
Fuel Type
Transmission
CO2
Business Contract
Personal Contract

C200 AMG Line Edition 2dr 9G-Tronic
Petrol
AUTOMATIC
155 g/km

C220d AMG Line Edition 2dr 9G-Tronic
Diesel
AUTOMATIC
133 g/km

C200 AMG Line Edition Premium 2dr 9G-Tronic
Petrol
AUTOMATIC
156 g/km

C220d AMG Line Edition Premium 2dr 9G-Tronic
Diesel
AUTOMATIC
134 g/km

C300d 4Matic AMG Line Ed Premium 2dr 9G-Tronic
Diesel
AUTOMATIC
151 g/km

C220d AMG Line Night Ed Premium Plus 2dr 9G-Tronic
Diesel
AUTOMATIC
145 g/km

C300 AMG Line Edition Premium 2dr 9G-Tronic
Petrol
AUTOMATIC
161 g/km

C300d 4Matic AMG Line Night Ed Prem+ 2dr 9G-Tronic
Diesel
AUTOMATIC
164 g/km

C300 AMG Line Night Ed Premium Plus 2dr 9G-Tronic
Petrol
AUTOMATIC
175 g/km
Mercedes Benz C Class Coupe Leasing Deals
The Mercedes C Class Coupé is not as large as the Saloon, but it does have two back seats and a good-sized boot to ensure it is still a relatively practical vehicle. This is also a car that looks amazing.
A C-Class Coupe Lease comes with a wide range of engines, some of which deliver over 500 bhp, making this a powerful and fast car. Wind noise is not bad, but road noise is a bit louder, and the 9-speed auto gearbox is very smooth. The front seats are large and heated, and they also come with lumbar support on all models. This all leads to an incredibly comfortable drive, and the visibility is also impressive.
The infotainment system comprises a 10.25-inch screen that can be controlled with a rotary dial, and a touchpad makes it even easier to use. The interior is high-quality throughout, and the car includes plenty of equipment including a reversing camera, alloy wheels, sat-nav, automatic emergency braking and more.