Mercedes Benz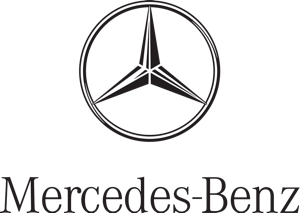 C Class
Derivative
Fuel Type
Transmission
CO2
Business Contract
Personal Contract

C200 AMG Line Edition 2dr 9G-Tronic
Petrol
AUTOMATIC
167 g/km

C220d AMG Line Edition 2dr 9G-Tronic
Diesel
AUTOMATIC
141 g/km

C200 AMG Line Edition Premium 2dr 9G-Tronic
Petrol
AUTOMATIC
168 g/km

C220d AMG Line Edition Premium 2dr 9G-Tronic
Diesel
AUTOMATIC
142 g/km

C300d AMG Line Edition Premium 2dr 9G-Tronic
Diesel
AUTOMATIC
153 g/km

C220d AMG Line Night Ed Premium Plus 2dr 9G-Tronic
Diesel
AUTOMATIC
153 g/km

C300d AMG Line Night Ed Premium Plus 2dr 9G-Tronic
Diesel
AUTOMATIC
167 g/km

C300 AMG Line Edition Premium 2dr 9G-Tronic
Petrol
AUTOMATIC
173 g/km

C300 AMG Line Night Ed Premium Plus 2dr 9G-Tronic
Petrol
AUTOMATIC
184 g/km
Mercedes Benz C Class Cabriolet Leasing
The Mercedes-Benz C-Class Cabriolet is an impressive four-seater convertible. It may not be as light as the Coupé, but it certainly feels fast. It comes with a good range of engines, and the steering has good weighting. The ride is comfortable and smooth, and you won't feel too many bumps. It also comes with automatic emergency braking, and other safety features like blindspot monitoring are optional.
From the outside, it looks stunning, and the interior is fantastic too with leather everywhere and electric front seats with lumbar adjustment. It also includes memory recall. The infotainment system is excellent, coming with a 10.25-inch screen that includes sat-nav. It's also positioned high on the dashboard for easy viewing.
The C-Class Cabriolet provides a good amount of space up front, even if it does not have much in the back, and there is very little headroom when the hood is up. However, a good-sized boot means it is still a fairly practical car.