Kia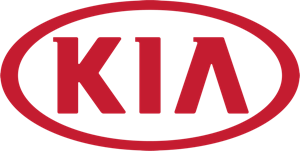 Rio
Derivative
Fuel Type
Transmission
CO2
Business Contract
Personal Contract

1.25 1 5dr
Petrol
MANUAL
125 g/km

1.25 2 5dr
Petrol
MANUAL
126 g/km

1.0 T GDi 2 5dr
Petrol
MANUAL
114 g/km

1.0 T GDi 118 GT-Line 5dr
Petrol
MANUAL
117 g/km

1.0 T GDi 118 GT-Line 5dr DCT
Petrol
AUTOMATIC
124 g/km

1.0 T GDi 3 5dr
Petrol
MANUAL
115 g/km

1.0 T GDi 118 GT-Line S 5dr
Petrol
MANUAL
117 g/km
Kia Rio Leasing Deals
There may not be anything fancy about the Kia Rio, but this is a solid, practical car with good running costs. It has four petrol engines to choose from and two diesels, so there is lots of choices depending on your preferences. It's a bit stiff, and it's easy to feel the roads too much at low speeds, but the quick steering is excellent.
There is lots of adjustment for the driver so you'll get comfortable easily, even if there is no adjustable lumbar support. Entry trims get a small screen for the infotainment system, but better trims get a 7-inch touchscreen. This is not an expensive car, which is reflected in the interior, but it is solid and well made.
A Rio lease comes with lots of equipment even on the most basic trim, including electric windows at the front, air conditioning and Bluetooth. Automatic emergency braking is included on every trim apart from the entry-level. It also has six airbags and one of the biggest boots in its class.