Kia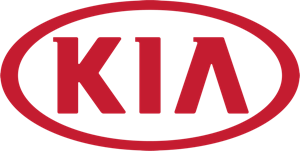 Ceed
Derivative
Fuel Type
Transmission
CO2
Business Contract
Personal Contract

1.0T GDi ISG 2 5dr
Petrol
MANUAL
130 g/km

1.0T GDi ISG 2 NAV 5dr
Petrol
MANUAL
130 g/km

1.6 CRDi ISG 2 5dr
Diesel
MANUAL
123 g/km

1.0T GDi ISG 3 5dr
Petrol
MANUAL
136 g/km

1.6 CRDi ISG 2 NAV 5dr
Diesel
MANUAL
123 g/km

1.4T GDi ISG 3 5dr
Petrol
MANUAL
141 g/km

1.4T GDi ISG 3 5dr DCT
Petrol
AUTOMATIC
143 g/km

1.6 CRDi ISG 3 5dr DCT
Diesel
AUTOMATIC
131 g/km

1.6 GDi PHEV 3 5dr DCT
Petrol/Plugin Electric Hybrid
AUTOMATIC
30 g/km
Kia Ceed Sportswagon Leasing
The functional and traditional Kia Ceed Sportswagon has a lot of competition in the market, but it really is a great leasing option. It comes with a range of engines, and even the cheapest, the 1.0-litre petrol, is perfectly adequate for most drivers. It's not the smoothest ride available, but it's not bad, and it has quick steering and low wind noise for a reasonably refined drive.
There is a lot of driver seat adjustment available, and the pedals line up nicely too. The electrically adjustable lumbar support and memory settings are available on more expensive trims and make for a very comfortable driving experience. It has good visibility out the front, and while it's restricted out the back, this is not really a problem though due to the rear-view camera.
The amount of space inside is perfectly adequate in the front and rear, and there's also a good amount of storage space. The boot is excellent with 625 litres of space, and it also comes with good equipment on entry-level cars including air conditioning and cruise control.