Kia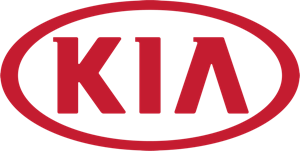 Picanto
Derivative
Fuel Type
Transmission
CO2
Business Contract
Personal Contract

1.0 1 5dr [4 seats]
Petrol
MANUAL
101 g/km

1.0 2 5dr [4 seats]
Petrol
MANUAL
101 g/km

1.25 2 5dr
Petrol
MANUAL
114 g/km

1.25 X-Line 5dr
Petrol
MANUAL
115 g/km

1.25 GT-line 5dr
Petrol
MANUAL
115 g/km

1.25 3 5dr
Petrol
MANUAL
114 g/km

1.0T GDi GT-line 5dr
Petrol
MANUAL
106 g/km

1.0 2 5dr
Petrol
MANUAL
106 g/km

1.25 X-Line S 5dr
Petrol
MANUAL
115 g/km

1.0 1 5dr
Petrol
MANUAL
106 g/km

1.25 GT-line S 5dr
Petrol
MANUAL
115 g/km

1.0T GDi GT-line S 5dr
Petrol
MANUAL
106 g/km

1.0 Zest 5dr [4 seats]
Petrol
MANUAL
102 g/km

1.0 Titanium Edition 5dr
Petrol
MANUAL
107 g/km
Kia Picanto Hatchback Leasing Deals
The Kia Picanto is a great little city car to lease, which offers good value and performance. It comes with a choice of three petrol engines, all of which are fairly small but ideal for town driving. It's a bit firm and is not as smooth as some rivals, but that's not a problem.
The interior is pleasing in general. The driver's seat is comfortable, and the pedals are positioned well. The dashboard is also clear, and all the buttons are easy to see and reach. It's also very easy to see out of the front, but large rear pillars make looking out the back harder. Some trims have a reversing camera to make up for this.
It does not have a great infotainment system on entry-level trims, but it has better colour touchscreens on the upper trims. Headroom in the front and back is fine, even if legroom in the back is slightly less generous, and it has a good-sized boot for a city car. It also comes with electronic stability control and six airbags.