Citroen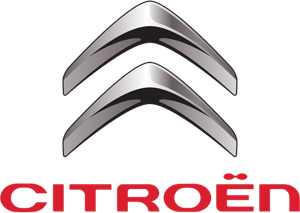 C4
Derivative
Fuel Type
Transmission
CO2
Business Contract
Personal Contract

1.2 PureTech 130 Live 5dr
Petrol
MANUAL
139 g/km

1.2 PureTech 130 Live 5dr EAT8
Petrol
AUTOMATIC
151 g/km

1.5 BlueHDi 130 Live 5dr
Diesel
MANUAL
128 g/km

1.2 PureTech 130 Sense 5dr
Petrol
MANUAL
140 g/km

1.5 BlueHDi 130 Sense 5dr
Diesel
MANUAL
129 g/km

1.2 PureTech 130 Shine 5dr
Petrol
MANUAL
141 g/km

1.2 PureTech 130 Sense 5dr EAT8
Petrol
AUTOMATIC
152 g/km

1.5 BlueHDi 130 Shine 5dr
Diesel
MANUAL
130 g/km

1.5 BlueHDi 130 Sense 5dr EAT8
Diesel
AUTOMATIC
136 g/km

1.2 PureTech 130 Shine 5dr EAT8
Petrol
AUTOMATIC
153 g/km

1.5 BlueHDi 130 Shine 5dr EAT8
Diesel
AUTOMATIC
137 g/km
Citroen Grand C4 Spacetourer Leasing Deals
The Citroen Grand is a Spacious MPV with models available in both 5 and 7 seater versions. It boasts comfort, style, and efficiency with plenty of room inside. It certainly ticks plenty of the Family Friendly Boxes and even the tallest passengers will still have headroom and the boot is big enough for several suitcases, prams and pushchairs, plus the family shopping.
This car not only stands out for its bold dynamics, but it also comes with alloy wheels, rear parking sensors, and the light steering makes an easy job of parking.
The Grand has a smart interior with a 7in dash-mounted touch screen infotainment system. It comes with Bluetooth, A DAB radio USB socket and 12v sockets. The windscreen stretches far back into the roof making this car feel light and Airy.
Leasing a Citroen C4 Grand provides versatility and comfort all combined to create a balance of the family's needs and a real driving pleasure.