Citroen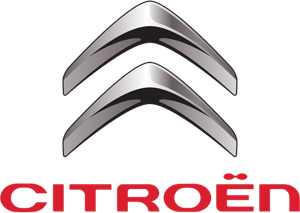 Berlingo
Derivative
Fuel Type
Transmission
CO2
Business Contract
Personal Contract

1.2 PureTech Feel M 5dr
Petrol
MANUAL
146 g/km

1.2 PureTech Feel XL 5dr [7 seat]
Petrol
MANUAL
150 g/km

1.2 PureTech 130 Feel M 5dr EAT8
Petrol
AUTOMATIC
152 g/km

1.5 BlueHDi 130 Flair XTR M 5dr
Diesel
MANUAL
138 g/km

1.2 PureTech 130 Feel XL 5dr EAT8 [7 seat]
Petrol
AUTOMATIC
156 g/km

1.2 PureTech 130 Flair XL 5dr EAT8 [7 seat]
Petrol
AUTOMATIC
158 g/km

1.2 PureTech 130 Flair M 5dr EAT8
Petrol
AUTOMATIC
154 g/km

1.5 BlueHDi 100 Feel M 5dr [6 Speed]
Diesel
MANUAL
135 g/km

1.5 BlueHDi 100 Flair M 5dr [6 Speed]
Diesel
MANUAL
137 g/km

1.5 BlueHDi 130 Flair XTR XL 5dr [7 seat]
Diesel
MANUAL
142 g/km

1.2 PureTech 130 Flair XTR M 5dr EAT8
Petrol
AUTOMATIC
154 g/km

1.5 BlueHDi 100 Feel XL 5dr [7 seat] [6 Speed]
Diesel
MANUAL
139 g/km

1.5 BlueHDi 100 Flair XL 5dr [7 seat] [6 Speed]
Diesel
MANUAL
140 g/km

1.2 PureTech 130 Flair XTR XL 5dr EAT8 [7 seat]
Petrol
AUTOMATIC
158 g/km
Citroen Berlingo Leasing Deals
The New Citroen Berlingo is a brand-new class of affordable van-based MPV's, not only very practical and comfortable but very spacious too.
It boasts three retractable rear seats and multiple storage compartments, showing that genuine thought has gone into the design of the cabin. In addition, it features and full infotainment system with a colour touch screen that sits in the middle of the dash which includes Blue tooth and apple car play.
It has attractive alloy wheels, two-tier front lights, air con, rear parking sensors automatic headlights and wipers and boasts an economical engine and low CO2 emissions all to help keep running cost low.
It also features a large panoramic glass roof which can be concealed with an electric blind, with accessibility being first class with its two sliding doors and opening tailgate window.