Audi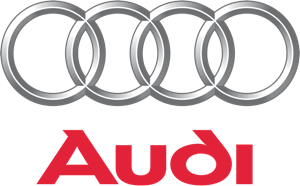 E-tron
Audi E-Tron Estate Leasing
The E-Tron is Audi's answer to the new generation of powerful electric vehicles. It's an electric SUV that boasts amazing performance in a large and luxurious body. The 95 kWh battery pack provides not only a 248-mile range but also fast acceleration with two electric motors providing 402 bhp.
You can even charge it at home in about 8 hours. And with features like automatic emergency braking and lane departure warning, it boasts the latest safety tech to keep you safe on the road.
The car may be electric, but it has the classic Audi interior. Chrome and leather are in abundance, and lovely touches throughout ensure you enjoy the luxury experience. The front seats can also be adjusted electrically and have a memory function, and with plenty of legroom and headroom up front, it's easy to stay comfortable on long rides.
Throw in the heated front seats and two-zone climate control, and leasing the E-Tron estate makes for a very well-equipped vehicle that provides comfort as well as power.