Audi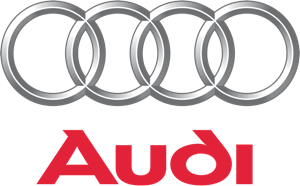 A3
Derivative
Fuel Type
Transmission
CO2
Business Contract
Personal Contract

35 TFSI Sport 2dr
Petrol
MANUAL
149 g/km

35 TFSI Sport 2dr S Tronic
Petrol
AUTOMATIC
150 g/km

35 TFSI Sport 2dr [Tech Pack]
Petrol
MANUAL
149 g/km

35 TFSI S Line 2dr
Petrol
MANUAL
152 g/km

35 TFSI Sport 2dr S Tronic [Tech Pack]
Petrol
AUTOMATIC
150 g/km

35 TFSI S Line 2dr S Tronic
Petrol
AUTOMATIC
155 g/km

35 TFSI S Line 2dr [Tech Pack]
Petrol
MANUAL
153 g/km

35 TFSI S Line 2dr S Tronic [Tech Pack]
Petrol
AUTOMATIC
155 g/km

40 TFSI Quattro S Line 2dr S Tronic
Petrol
AUTOMATIC
175 g/km

40 TFSI Quattro S Line 2dr S Tronic [Tech Pack]
Petrol
AUTOMATIC
175 g/km

S3 TFSI 300 Quattro 2dr S Tronic
Petrol
AUTOMATIC
193 g/km

S3 TFSI 300 Quattro 2dr S Tronic [Tech Pack]
Petrol
AUTOMATIC
193 g/km
Audi A3 Cabriolet Leasing
The Audi A3 Cabriolet lease deal offers a large open-top four-seater car that provides plenty of room for kids in the back, making it a great choice for a family vehicle. There are plenty of engines to choose from, and the six-speed manual gearbox comes as standard. Overall, the ride is smooth and comfortable with good absorption of bumps, especially with the Dynamic Suspension option.
Handling is excellent, and the precise steering makes changing direction easy. You will also find it provides plenty of grip on country roads.
The Multi Media Interface (MMI) system is an excellent infotainment system that comes with a 7-inch display. It's also positioned high so it's easy to see while driving. The interior as a whole is stylish and refined, with high-quality materials used throughout.
Curtain airbags as well as front and side airbags, plus stability control and extras like adaptive cruise control and lane assist, make the A3 Cabriolet a good choice for the safety-conscious driver.