Mercedes Benz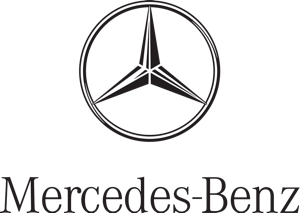 E Class
Derivative
Fuel Type
Transmission
CO2
Business Contract
Personal Contract

E300 AMG Line Premium 2dr 9G-Tronic
Petrol
AUTOMATIC
181 g/km

E220d AMG Line Premium 2dr 9G-Tronic
Diesel
AUTOMATIC
132 g/km

E300 AMG Line Night Ed Premium Plus 2dr 9G-Tronic
Petrol
AUTOMATIC
181 g/km

E300d AMG Line Premium 2dr 9G-Tronic
Diesel
AUTOMATIC
140 g/km

E220d AMG Line Night Ed Premium + 2dr 9G-Tronic
Diesel
AUTOMATIC
132 g/km

E350 AMG Line Night Ed Premium Plus 2dr 9G-Tronic
Petrol
AUTOMATIC
172 g/km

E300d AMG Line Night Ed Premium + 2dr 9G-Tronic
Diesel
AUTOMATIC
140 g/km

E450 4Matic AMG Line Night Ed Prem+ 2dr 9G-Tronic
Petrol
AUTOMATIC
202 g/km

E400d 4Matic AMG Line Night Ed Pre+ 2dr 9G-Tronic
Diesel
AUTOMATIC
0 g/km
Mercedes Benz E Class Coupe Leasing Deals
Leasing an E-Class Coupé provides a stylish car boasting a stunning design. The two-door car can just about fit in four people, but only at a squeeze. There are four engines to choose from, including two petrol and two diesel versions, and the 9-speed automatic gearbox comes as standard on all the models.
It boasts excellent performance and is very quiet to drive as well. It's not particularly agile, and it has slightly too much body lean, but the grip is good and there is a four-wheel-drive option too. Electric seat adjustment is included for the driver and front passenger, as well as electric lumbar support, making it a comfortable drive.
There is plenty of headroom and legroom inside, and visibility is excellent out the front. It's not great out the back, but the Coupé comes with parking sensors at the front and rear as standard. It also has an excellent infotainment system with an 8.4-inch screen that comes with a rotary controller that makes it easy to switch between the functions.