Land Rover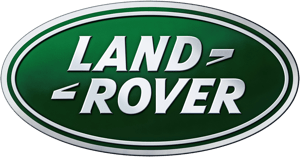 Range Rover
Derivative
Fuel Type
Transmission
CO2
Business Contract
Personal Contract

3.0 D300 Vogue 4dr Auto
Diesel
AUTOMATIC
228 g/km

2.0 P400e Vogue 4dr Auto
Petrol/Plugin Electric Hybrid
AUTOMATIC
72 g/km

3.0 D300 Westminster 4dr Auto
Diesel
AUTOMATIC
236 g/km

3.0 D300 Westminster Black 4dr Auto
Diesel
AUTOMATIC
232 g/km

3.0 P400 Vogue 4dr Auto
Petrol
AUTOMATIC
243 g/km

2.0 P400e Westminster Black 4dr Auto
Petrol/Plugin Electric Hybrid
AUTOMATIC
0 g/km

2.0 P400e Westminster 4dr Auto
Petrol/Plugin Electric Hybrid
AUTOMATIC
72 g/km

3.0 D300 Vogue SE 4dr Auto
Diesel
AUTOMATIC
236 g/km

2.0 P400e Vogue SE 4dr Auto
Petrol/Plugin Electric Hybrid
AUTOMATIC
75 g/km

3.0 D350 Vogue 4dr Auto
Diesel
AUTOMATIC
242 g/km
Land Rover Range Rover Leasing Deals
The Range Rover lease deal offers a classic vehicle for both on-road and off-road driving. Outside it may mean business, but inside it is comfort all the way, with ambient lighting, Four-zone Climate Control, and an auto sunblind among the many features. The option of rear Executive-Class seats with deep cushioning offers to take the luxury to another level.
Driving is a breeze in any condition with Adaptive Cruise Control and the useful Head-up Display to view driving data on the windscreen. Go off-roading anywhere with help from various all-terrain technologies and All Wheel Drive (AWD) to increase traction. The optional Terrain Response 2 system provides an even more composed driving experience whatever the conditions.
All the petrol and diesel engine variations are refined and fuel-efficient to provide amazing performance, and the intelligent Stop/Start system helps to improve fuel consumption. With driver and passenger airbags and the emergency braking system, safety is also integral to the design.