Citroen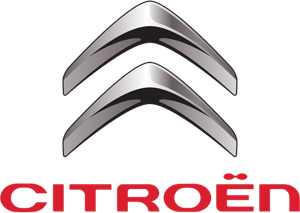 Space
Derivative
Fuel Type
Transmission
CO2
Business Contract
Personal Contract

1.5 BlueHDi 120 Business M [9 Seat] 5dr
Diesel
MANUAL
168 g/km

1.5 BlueHDi 120 Business M [8 Seat] 5dr
Diesel
MANUAL
168 g/km

1.5 BlueHDi 120 Feel M [8 Seat] 5dr
Diesel
MANUAL
167 g/km

1.5 BlueHDi 120 Feel XL [8 Seat] 5dr
Diesel
MANUAL
168 g/km

2.0 BlueHDi 145 Feel M [8 Seat] 5dr EAT8
Diesel
AUTOMATIC
179 g/km

2.0 BlueHDi 145 Business M [8 Seat] 5dr EAT8
Diesel
AUTOMATIC
180 g/km

2.0 BlueHDi 145 Business M [9 Seat] 5dr EAT8
Diesel
AUTOMATIC
180 g/km

2.0 BlueHDi 145 Flair M [8 Seat] 5dr
Diesel
MANUAL
177 g/km

2.0 BlueHDi 180 Flair M [8 Seat] 5dr EAT8
Diesel
AUTOMATIC
180 g/km

2.0 BlueHDi 180 Flair XL [8 Seat] 5dr EAT8
Diesel
AUTOMATIC
181 g/km
Citroen C4 Spacetourer Leasing Deals
The Citroen C4 Space Tourer is the new name for the Citroen C4 Picasso. It is a modern, spacious and dynamic MPV that is available to lease either as a 5 or 7-seater.
It has eye-catching designs and funky exterior that makes it stand out from the crowd. It's huge windows and light steering makes it perfect for tight city streets or for those longer journeys.
The Dash features two colour screens, a 12 in display and a 7in touch screen. You can keep navigation on one and your passenger can control the other.
The Interior has a raised driving position and the panoramic windscreen gives a light and spacious feel. The seats are very comfortable and in the back, all models have three individual seats, so there's plenty of room for 3 adults or an adult and two child's car seats. The back seats also recline for extra comfort.
The Boot is spacious too and offers 537 litres of luggage room.