Alfa Romeo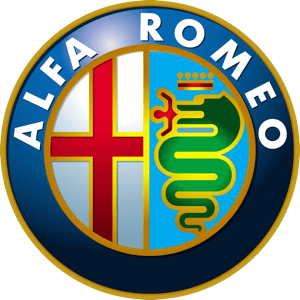 Giulietta
Derivative
Fuel Type
Transmission
CO2
Business Contract
Personal Contract

1.4 TB Sprint 5dr
Petrol
MANUAL
168 g/km

1.4 TB Super 5dr
Petrol
MANUAL
171 g/km

1.4 TB Speciale 5dr
Petrol
MANUAL
172 g/km

1.6 JTDM-2 120 Super 5dr
Diesel
MANUAL
146 g/km

1.6 JTDM-2 120 Speciale 5dr
Diesel
MANUAL
148 g/km

1.6 JTDM-2 120 Super 5dr TCT
Diesel
AUTOMATIC
148 g/km

1.6 JTDM-2 120 Sprint 5dr
Diesel
MANUAL
144 g/km

1.6 JTDM-2 120 Sprint 5dr TCT
Diesel
AUTOMATIC
144 g/km
Alfa Romeo Giulietta Leasing Deals
The Alfa Romeo Giulietta is one of the most attractive hatchbacks on the market, featuring the triangular honeycomb grille, LED taillights and it has hidden rear door handles.
It is a stylish small family car, that boasts timeless elegance and impeccable driving pleasure, and is why it is a firm favourite for leasing. It has a plunging roofline that adds to its sleek style.
Its Interior is eye-catching and well laid out, it has a touch screen infotainment system that is easy to use and has a clear menu system and has a six-speaker audio set up with DAB radio, Bluetooth, Cd player, voice recognition and smartphone connectivity. It's Drive mode button essentially, each setting tweaks the car to a certain prescribed parameter and advanced efficiency. Some of the upgraded models come with a sat-nav with voice recognition.
The Alfa Giulietta has been designed to satisfy every possible driving style with leasing options available on petrol engines from 120 to 240 hp to diesel engines from 120 to 175 hp.